Every day is a good day for learning!
As therapists we often get the question: "How can I teach my child with ASD at home?"
Fortunately, it is much less complicated than you might think. You don't need fancy and expensive toys. All you need is patience and creative ideas. Ideas to create ample opportunities for teaching. There are so many activities we do in our day to day lives that can create a great learning environment.
Here are a few tips on how to use everyday situations as a learning opportunity
General things to do when at home or out and about
Try and narrate certain situations that you feel are important or things that they are struggling with. For instance, when you cross the street: "Let's hold hands. Stop and look both ways. Walk across carefully." Or if your child is struggling with understanding emotions, explain when he/she has done something that affects someone else. For example: "Look, your little sister is sad because you don't want to play with her."
The television is not always a foe. When your child watches a program, ask questions or comment on some situations if your child is not able to answer questions yet. You can even pause it. It can be very helpful in perspective-taking and emotional understanding. When a character gets hurt and cries, you may be able to pause the program (without them objecting) and they may interact with you enough that you can quickly ask one or two questions. If your child is engaged with you, you can even go further and ask them what they think the character's feeling and what they would have done in that situation.
Play
Playing board games or other games where there have rules is a fun way to teach. Through games, children learn how to take turns, share and act appropriately whether they win or lose.
If your child struggles too much with losing, start off with cooperative games where everyone needs to work together to achieve a common goal.
Modelling appropriate behaviour is very important. Pretend to lose and talk with your child about being a good 'loser'. For example, "What can we say to someone if they lose and what can we say when they win?" or "I am a bit upset to lose the game, but I am really happy that you win. Plus, I really enjoy playing the game with you".
Roleplaying is not only healthy for the imagination. It serves as a tool through which we teach kids appropriate behaviour. Host a tea party and model good manners during play. Create opportunities where manners like "Thank You" and "please" can be used. You can even come up with an imaginary situation where your child has to empathise with you or give advice e.g. your mother is sick or you are being bullied. Throughout the play, you can request your child to use certain language or ask certain questions. Other scenarios you can create and role model at home include: going to supermarkets and buying things; visiting a doctor or even simplify and model daily routines like combing hair or brushing teeth before attending a party.
Meals and snacks
Teaching a child what is needed at a dinner table can become a fun game. Give them their plate of food without cutlery. If they do not ask for cutlery, ask them what is missing. If they do not know or respond, bring the missing item in view and name it. You can do this with many dinner items.To teach communication skills, put certain snacks or treats in view of the child, but out of reach. That way they have to come to you to ask for it. Either by pointing if they are not verbal yet or using words. You can support them further by extending their way of communication.
If your child only points at it, prompt them to say the word and then give them the item. If your child only uses one word, prompt them to use sentences. It is important to give them the item after they tried extending their communication even though it is not perfect.
Be creative with your food. Some foods can be made into patterns on a plate or divided to teach mathematical concepts. E.g. When cutting up fruit, count the number of pieces with them. When pouring liquids, you can ask which glass is fuller.
Self-care tasks
When dressing
> You can teach vocabulary by giving the child options to choose from and they must answer or point (depending on their level of communication) what they want to wear. Keep it simple e.g. "Do you want to wear your red shirt or your blue shirt?" or "Do you want to wear a dress or pants?". If they point or attempt to communicate, praise them, say the word for them, and hand over the item.
> Put some clothing items on the wrong way on your or their body part, and see if they notice. If they do not notice, point out that the clothing piece does not go there. Play around to find the correct place. You can also start by asking where the sock goes and put it on in different ways to find the right one. E.g. Try and put a sock on their head and see if they protest. If they do not, make a dramatic gesture and say something like "Oh Goodness! The sock doesn't go there." Ask them where the right place would be for the sock (i.e. feet). If they do not answer, try it in a few places before putting it on their feet. Again, make use of dramatic expression when the sock is finally in the right spot. Praise the child when they get it right.
By using everyday situations, you can support your child's learning in an environment in which they feel comfortable. The options are endless!
Please don't hesitate to talk to one of our practitioners about how you can use everyday situations to help your child learn at home.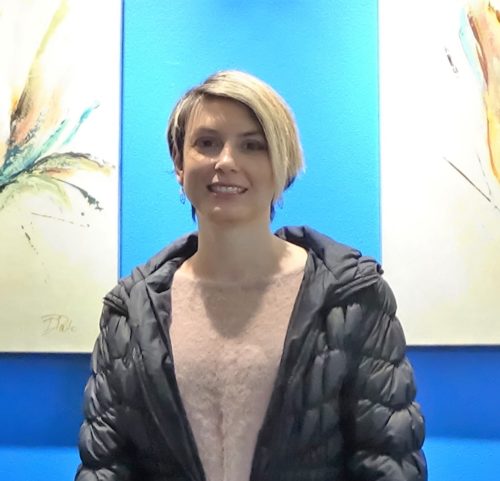 Alicia holds a teaching degree and an Honours in Educational Psychology from the University of Stellenbosch, South Africa. She is currently also furthering her studies with a Certificate IV in Education Support.