Connecting with Families during Lockdown
"We SURVIVED the first Lockdown!" July 2020, while some families scream out of frustration and relief, others reflect their achievement and gain. One shared experience from parents is "I never knew my child CAN do that!" The imposed Lockdown has brought out the challenges, along with the opportunities for families to connect, or reconnect. No doubt about the challenges, we are well informed by the news and critiques. I would like to spread some antidote reflection from parents and families with children on the spectrum.
1. "Being" with the family – Parents reported enjoying the newfound space at home and time spent with children and partners, learning about their interests and passions.
2. Flexibility and routines – Parents reported feeling 'less stressed' as there are more flexibility in daily routines compared to the intense schedules of pre-COVID lives.
3. Social demand – Some parents and children stated that they are 'more relaxed' as the situation gave them (particularly children on the spectrum) 'a bit more control' over who they choose to spend time with, and for how long.
4. Learning about your children and yourself, again – Many parents initially feared the difficulties related to the drastic changes embedded in Lockdown. However, some have either learned their children's capabilities to cope with the disruption, and/or parents' own capability to accommodate their children's needs.
5. Finding resource within the family – As many professional services change delivery mode online, parents have to creatively find resources and directly support their children amongst other competing demands. As one parent quoted,
"You never know how strong you are until being strong is the only choice you have"
The focus of professional services becomes providing formal and informal care to the well-being and competency of parents.
This article does not just encourage you to put rose-coloured glasses on, there are certainly challenges during Lockdown. For example, difficulties due to ongoing sibling fighting. Some parents said, "He annoys his sister on purpose all the time . . . I just want them to be taken away from me and put back in school". While other parents commented, "This is a difficult time, children are bored at home and fight more. It's hard to tolerate all the disruptions, but she actually gets closer to her little brother than before".
Some parents even noted how family togetherness brought about positive shifts to the family dynamics. As one parent commented, "The positive thing is that we are together as a family, which is something that doesn't occur usually. Stopping the fast pace of life and having time together is appreciated".
We will survive this Lockdown! What achievement and gain would you like to reflect on when the Lockdown ends?
Reference:
Latzer, Leitner, & Karnieli-Miller (2021). Core experiences of parents of children with autism during the COVID-19 pandemic lockdown. Autism, 25(4), 1047–1059.
Pellicano, E., Brett, S., den Houting, J., Heyworth, M., Magiati, I., Steward, R., . . . Stears, M. (2020). "I want to see my friends": The everyday experiences of autistic people and their families during COVID-19. https://www.sydney.edu.au/sydney-policy-lab/news-and-analysis/news-commentary/the-everyday-experiences-of-autistic-people-and-their-families-d.html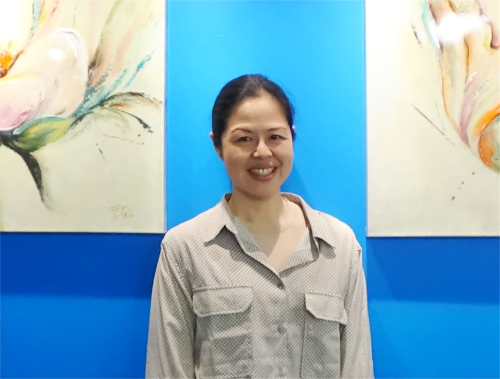 Cindy Hsiang is the registered Psychologist at Aspiration Education and Development Clinic in Baulkham Hills. She holds a Master degree in Educational Psychology, and Bachelor of Science (Honours) in Psychology. Cindy is a fully registered psychologist with the Psychology Board of Australia, and a full member of the Australian Psychological Society (MAPS). She is listed on the Autism and Pervasive Developmental Disorder Practitioners Identified List under APS, and a Psychology Board approved supervisor. Cindy is also an ESDM-certified therapist.