Potential Danger of Internet Overuse
Internet overuse could not only potentially cause addiction, extend existing pathologies, and even worse, damage social functioning.
If you don't use your leg muscles to walk for a week, you will notice the efforts to walk again. If we do not use what evolved over millions of years as biological social interaction, like reading a person's face, observing someone's postures and gestures, listening to the tones of speech, and processing further non-verbal information, then our social capacity is likely to weaken.
Living in a group and sharing tasks in a group has its evolutionary value, compared to a lonely isolated life. As a consequence of a social life style, a number of emotion-related capacities, such as reading expressions in someone's face and listening to varying affective speech melody while being actively engaged in direct communication, has been imperative to social functioning.
If we don't continue to exercise our capacities to function in a group, we might gradually lose those capacities and thus also lose the ability to comprehend and even detect emotions, our own and somebody else's. There is no short cut in continuously strengthening our social capacity. We have to continue to use our eyes and ears to observe signs of emotions, use our soul to feel and empathise, and use our words and physical actions to help and comfort ourselves and the ones we care for.
The alternatives to true emotions, such as Emoji, only just touches the surface of the deep human social capacity. Even when people believe that a smiley Emoji can be as emotional as a true smiling face, research has shown that explicit responses do not always match up with implicit responses that can only be accessed via objective physiological responses. If we are on WhatsApp or Facebook, we are mainly confronted with text or pictures. As a consequence, we are not training our social abilities, such as reading emotions from vivid (and moving) faces or listening to the sound of the giggling of the interacting partner. We are depriving ourselves of social means and communication levels by restricting our social interactions online.
A careful approach of balancing real-life socialising and online socialising is recommended to digital device use in teenagers, who are about to lose various aspects of a natural social lifestyle. This underlines the need for real human interaction compared to virtual social interactions. Over six million years, since our ancestors started exploring the power of working together, we have developed the social capacity to help and care for each other. Use this inherited talent, or we might lose this gift to truly connect with each other.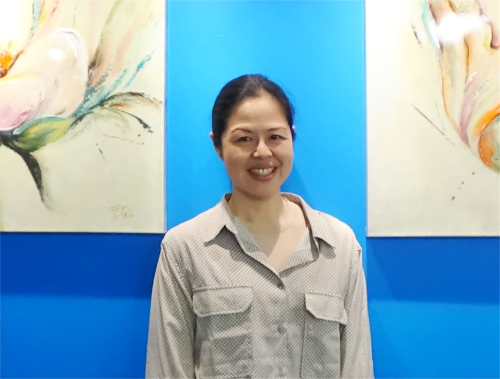 Cindy Hsiang is the registered Psychologist at Aspiration Education and Development Clinic in Baulkham Hills. She holds a Master degree in Educational Psychology, and Bachelor of Science (Honours) in Psychology. Cindy is a fully registered psychologist with the Psychology Board of Australia, and a full member of the Australian Psychological Society (MAPS). She is listed on the Autism and Pervasive Developmental Disorder Practitioners Identified List under APS, and a Psychology Board approved supervisor. Cindy is also an ESDM-certified therapist.