Self-Care Strategies for Parents
Have you recently asked yourself, how am I feeling or what do I need? Did I have any time for myself last week? Last month? Last year?
With all the extra demands at the moment, children at home, well, maybe your answers would be :
"I am alright."
"I don't have time!"
"I'm fine!"
"It's not important, and my child comes first!"
Recharge your batteries
We might be fine if we took some time for ourselves. All of us need to recharge our "batteries". Usually, with children at home, shopping, cleaning, a busy life, some parents say that the bathroom seems to be the only place they can be alone for a few moments. Sometimes not even that, until someone knocks at the door and asks something (if you are lucky enough be able to close the door!).
Ignoring our needs and lack of self-care can cause a "snowball effect" and contribute to the stress we might be feeling. Self-care is not selfish, it is a human need.
Parenting children with autism spectrum disorder (ASD) can be more stressful and challenging than parenting children with typical development. Across the literature, parents of children with ASD frequently reported higher levels of anxiety (e.g., Stein et al., 2011; Kuusikko-Gauffin et al., 2013; Falk et al., 2014), higher levels of depression (e.g., Stein et al., 2011; Hayes and Watson, 2013; Zablotsky et al., 2013; Falk et al., 2014; Weitlauf et al., 2014), and more health-related problems (e.g., Stein et al., 2011; Dykens and Lambert, 2013; Giallo et al., 2013; Fairthorne et al., 2015)." Parenting Stress and Resilience in Parents of Children With Autism …", n.d.) https://www.frontiersin.org/articles/10.3389/fpsyg.2018.00280/full.
Downward spiral
It is likely with a lack of self-care we will feel stressed out and overwhelmed. (Your mind might be asking "What about me?") Which makes it tougher to regulate your emotions and be a patient parent. How can we help our children stay regulated if we are in some way resentful, over-stressed or feeling physically unwell?
Me time: Simple but effective solutions to emotional detox and taking care of yourself
Exercise
Body and mind in synchrony! Dance, mediation, walking, if you like listening to music it can be very energising or soothing. Eat clean and drinks lots of water. Getting a good night's sleep will also help!
Connect with your Senses
Going on a nature walk, observing the plants and taking in the scents, animal noises, ocean waves. Go fishing and other things that encourage you to engage with your senses like taking a hot bubble bath, lighting a scented candle, listening to soothing sounds or drinking a green smoothie or herbal tea.
Stay Safe and Social
Schedule (Face) time with friends or family (even with Covid-19!) Whether you decide to have facetime or go walking with a family member, respecting the rules of physical distance. Have lunch with your neighbour, enjoy a coffee with your friends and stay connected with other healthy adults.
Self Esteem
Just buying a little something for yourself or get a manicure can help. Visiting the barber for a haircut. Talk to a professional if you feel like you're stuck or you're just not making progress. Make an appointment to talk with a counsellor or therapist.
Remember, like in an aeroplane, we must place our own oxygen mask on first before helping children and others, otherwise we will run out of oxygen and be unable to help anyone else. This fact is also true when it comes to self-care because putting yourself first is a priority: Healthy families, healthy children! (https://escholarship.umassmed.edu/cgi/viewcontent.cgi?article=1135&context=pib)
Read more:
Raising Children:
https://raisingchildren.net.au/grown-ups/looking-after-yourself/parenting/looking-after-yourself
Parent Portal:
https://self-reg.ca/learn/parent-portal/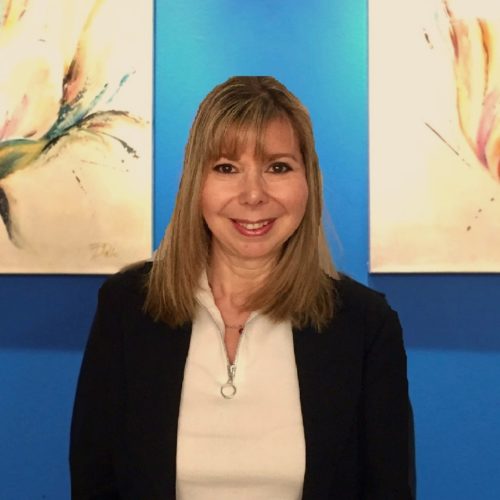 Ithia Farah has more than twenty-five years' experience in the psychology field, delivering evidence-based interventions working with child and family health services, in private clinical practices, non-profit organisations, both overseas and Australia. Ithia works collaboratively with the client's family, stakeholders, educators, allied health professionals and community services as part of the process to achieve client goals.